GRP (Glass-Fibre) Flat Roof Systems out perform any other roof covering, and comes with a lifetime guarantee. We provide a complete system that is engineered to suit almost any application or requirement.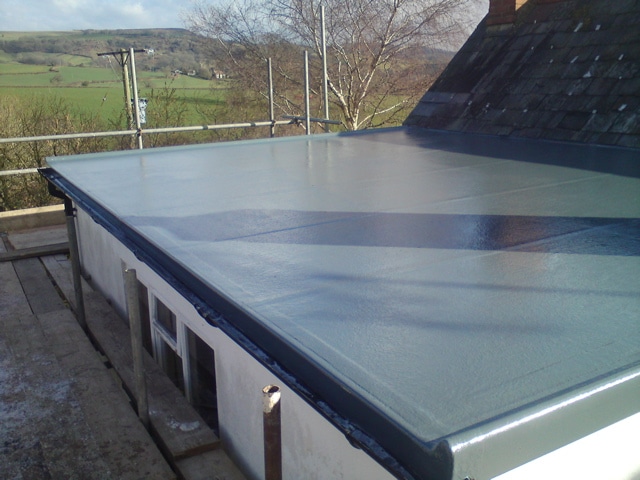 A watertight product with watertight product support.
GRP - 'Glass Reinforced Polyester'​
Cold-applied on site, this system gives a seamless and flexible weatherproof finish that resists water, heat and frost. The polished finish gives a strong architectural finish that looks very impressive. If maintained properly it will last as long as the building stands…
GRP is known throughout the roofing industry as 'glass-fibre', and is a mixture of polyester resin, reinforced with glass fibre which is hardened using a catalyst. It is a reliable system with a proven track record, and has been successfully used in many applications such as water tanks, boats and sports cars.
Our Specialist suppliers have developed this technology further to produce the perfect protection for any flat roof. The product can be applied in small domestic situations right through to industrial environments.
No Joints | No Seams | No Leaks

As well as the technical advantages of a water tight roofing solution, GRP Glass Fibre also provides great aesthetic appeal, with no unsightly joins or patched pieces in awkward positions, just a seamless, smooth watertight finish that looks amazing in any setting. ​